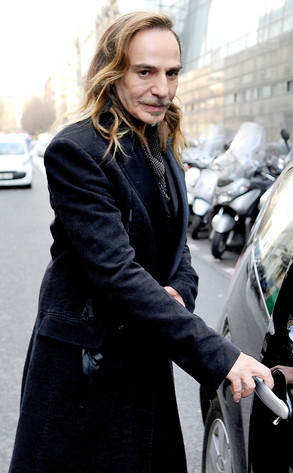 AKM-GSI
It's been a bumpy ride for fashion designer John Galliano since he was slammed for making anti-Semitic remarks in a Parisian bar back in 2011, but things are looking up according to Vanity Fair.
The magazine, who nabbed the very first interview with him since his public outburst, details the designer's firsthand account of his alcohol and drug abuse while in the spotlight, which ultimately led to his bad behavior.
"It's the worst thing I have said in my life, but I didn't mean it...I have been trying to find out why that anger was directed at this race," he explained to contributing editor Ingrid Sichsy. "I was going to end up in a mental asylum or six feet under."