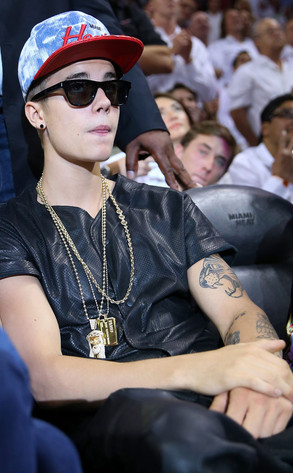 Mike Ehrmann/Getty Images
That's Justin Bieber, and yes, that is leather mesh he's wearing.
The 19-year-old pop star hit up the Miami Heat game Monday night, and boy, does he know how to stand out in a crowd!
Dressed head to toe in black leather, the Biebs complemented his look with a Miami Heat cap, Wayfarers and some heavy-duty gold chains, one of which appeared to be a diamond-encrusted version of Jesus' face. It's swaggy, OK?