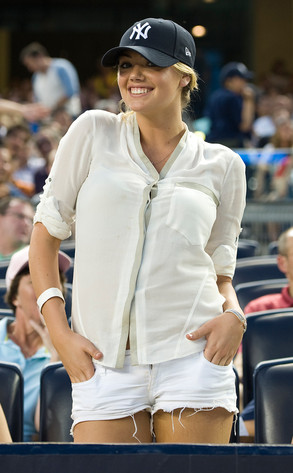 Anthony J. Causi / Splash News
Game? What game?
That just may have been what folks were thinking at Yankee Stadium on Friday after they were no doubt distracted by none other than Kate Upton.
Sporting a cap in support of the boys in pinstripes, the blond beauty served up quite a smile while rooting for the home team as they took on the Boston Red Sox.