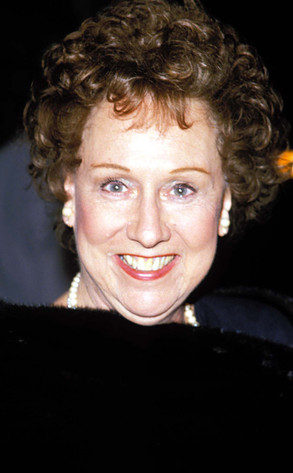 Jeff Kravitz/Getty Images
Actress Jean Stapleton, who was best known for playing Edith Bunker on All In the Family passed away Friday in New York City at the age of 90, and celebs are pouring out their love for the late star via Twitter.
In a statement, Norman Lear, the producer of the iconic CBS sitcom expressed his love for Stapleton:
"This will be short and sweet. Never as sweet as I'd wish it to be if I took a month to write it. I only just learned that Jean Stapleton, our beloved Edith—or Edith, our beloved Jean Stapleton—has passed."