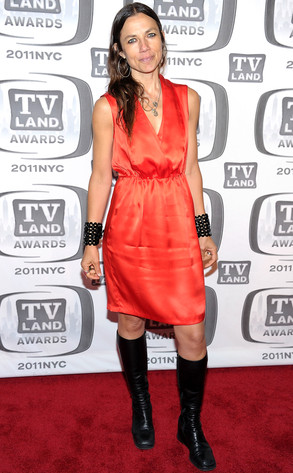 Michael Loccisano/Getty Images
Education can sometimes take a backseat when growing up under the spotlight in Hollywood.
However, celebs still manage to get their degrees—even it takes them 10 years or they're one of the oldest (and most famous) graduates in a cap and gown. And now, 47-year-old actress Justine Bateman (yes, Jason Bateman's sister) is ready for the college experience.
Not only that, she's writing all about it.