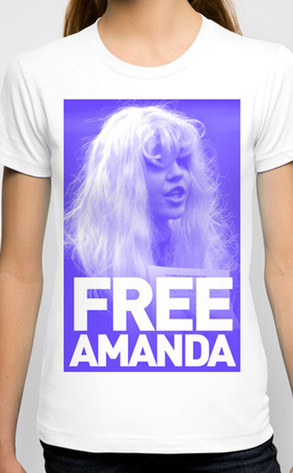 society6.com
We're not sure what exactly Amanda Bynes needs to be freed from, as she's not in jail (yet) and doesn't think she ever will be ("My lawyer is getting my case dropped!"). But you can now buy a "Free Amanda" T-shirt anyway!
The shirt, by Christopher Lee Sauvé and sold on society6.com, retails for $18.00 and features a photo of Amanda Bynes and Amanda Bynes' wig in court after her arrest.
It's also much certainly kinder than the "Free Britney" T-shirt was.