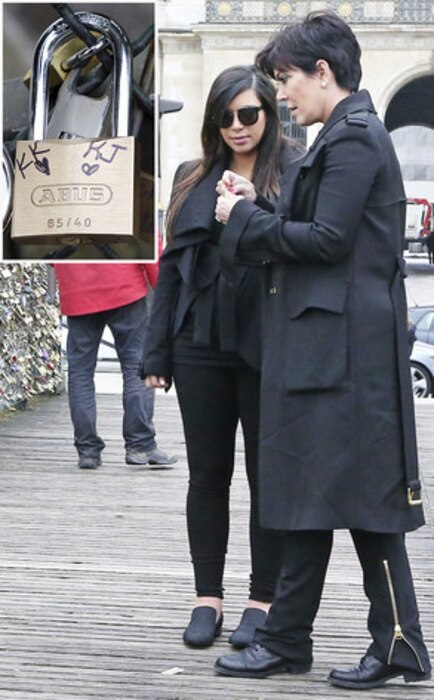 CHP/FAMEFLYNET
The Lovers' Bridge in Paris isn't restricted to only couples—family can join in on the fun, too!
That's precisely what Kim Kardashian and Kris Jenner did earlier today while sight-seeing in the City of Light.
The mother-daughter duo attached their very own lock on the famous bridge that had their initials written on it in permanent marker.