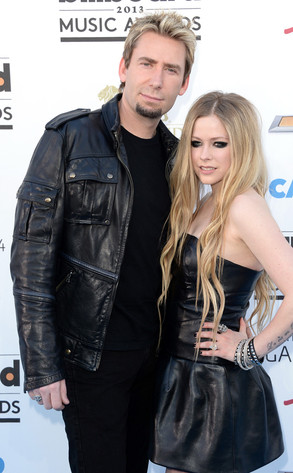 Jason Merritt/Getty Images
Avril Lavigne has her wedding dress already picked out.
"I sure do!" the bride-to-be beamed yesterday at the Billboard Music Awards at the MGM in Las Vegas. "That was the first thing."
Lavigne and Nickelback frontman Chad Kroeger announced their engagement last August just a month after they began dating.
"I got a single coming out and a record coming out and planning a wedding," Lavigne said. "Of course [Chad] has been really involved. He's also been really cool with just letting me kinda taking the wedding in the direction I want to take it in."