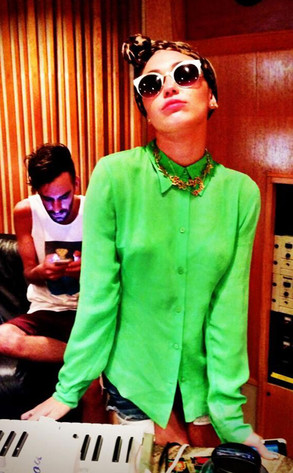 Twitter
Is that Kermit the Frog…or Miley Cyrus?
Don't let the buttoned-up green shirt and buggy, round glasses fool you: It's Miley, y'all!
The "Ashtrays and Heartbreaks" singer tweeted a pic of her adorably eclectic ensemble (note the gold chains and leopard head-wrap) while she was working Wednesday. "Studio with @Pharrell & StacyBarthe," she wrote, admitting she "swaggajacked her sickkkk glasses."