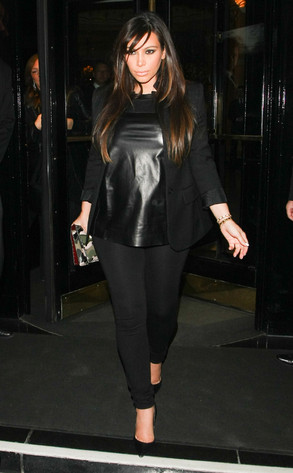 Splash News
Everyone knows being pregnant isn't easy, but being pregnant and in the public eye?
Talk about pressure!
Kim Kardashian is opening up about her struggles as a famous mama-to-be, and it certainly sounds like the star is encountering more challenges than she bargained for, according to a recent interview with Grazia magazine.