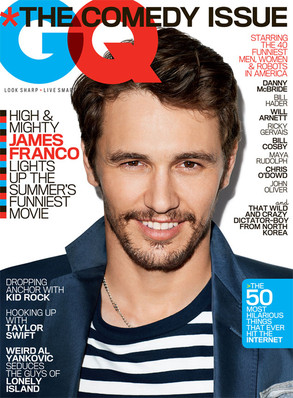 Terry Richardson/GQ
It seems James Franco has no problem laughing at himself.
So it kind of makes sense that the Spring Breakers star would appear on the cover of GQ's June comedy issue.
"My public persona is something that is only partially constructed by me, so if people want to mock that, it's fine," he self-deprecatingly tells the magazine. "I mock it."