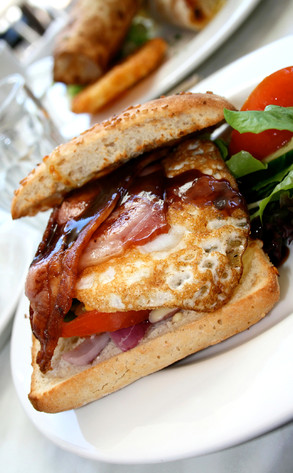 iStockphoto
Here are a couple of things worth noting: Sydney has a Bacon Week. During Bacon Week (May 12-19, book your flights immediately) restaurant 4Fourteen will add a special celebratory menu item. It is an egg sandwich. It costs $120. That's one hundred and twenty dollars.
(Note: The sandwich pictured here is not the $120 egg sandwich. That sandwich can be viewed here. This is just a regular old egg sandwich. Garbage in comparison, really.)
So what does a $120 egg sandwich consist of?