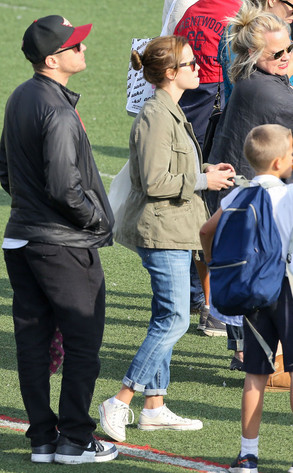 Juliano/x17online.com
What better way for Reese Witherspoon to put last month's embarrassing arrest behind her than to spend some quality time with the kids.
The Oscar-winning actress was all smiles as she met up Wednesday with former hubby Ryan Phillippe at a track and field event for their two children, 13-year-old Ava and 9-year-old son Deacon.
According to X17online, the exes chatted and looked to be getting on well.
"Reese and Ryan talked for a very long time, and they were smiling and laughing," an eyewitness told the site. "They had a lot to say to each other, which is very unusual."