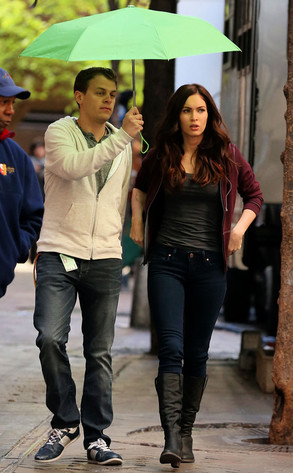 Splash News
It's official, fanboys: Megan Fox is the April O'Neil of your dreams.
On Sunday the former Transformers star was spotted on the set of the new Teenage Mutant Ninja Turtles movie, debuting her subtle makeover as April O'Neil from the popular TMNT comic book series.
Wearing a simple maroon hoodie and gray tank, the vivacious actress as she makes her way down Wall Street in New York CIty as a PA holds an umbrella above her.