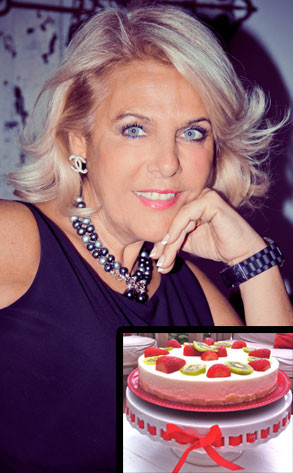 Courtesy: Emmanuelle Choussy
France's celeb favorite confection is now available stateside.
Parisian restaurateur Michèle La Porta created a cake with no sugar, no flour, no eggs, no butter and no fat back in 1985—and it became known as the Starlette Cake for its popularity among stars like Carla Bruni-Sarkozy and model Karen Mulder.
Recognizing there's a huge market for the guilt-free sweet in the U.S., too—and L.A. in particular, bien sûr, La Porta has brought her special concoction here, at last!