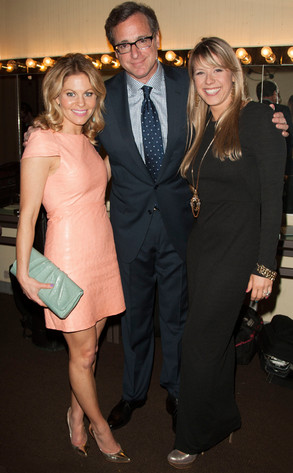 Michael Bezjian/Getty Images
The Tanners are back together again!
An impromptu but amazing Full House mini family reunion occurred last night at the Cool Comedy Hot Cuisine event benefiting the Scleroderma Research Foundation in Beverly Hills, when the famous TV dad we all know and love Danny Tanner (Bob Saget) was reunited with two of his daughters, DJ (Candace Cameron Bure) and Stephanie (Jodie Sweetin).
"Pics from last night's Schleroderma Research Benefit with my TV family," Bure tweeted.