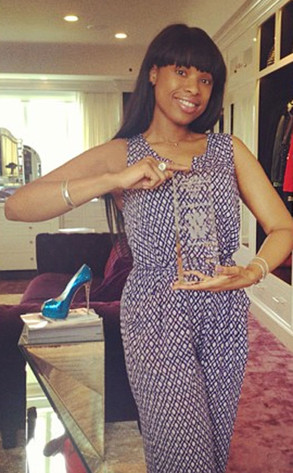 Instagram
Jennifer Hudson is feeling—and looking—good!
And just how does the 31-year-old singer-actress stay so fit? Weight Watchers, of course! On Tuesday, the svelte star posted an Instagram photo of herself and her Weight Watchers Leader of the Year Award.
"Thank u weight watchers for such an amazing honor!" she captioned the shot. "I love being apart of your family . It works ! If u work it !"