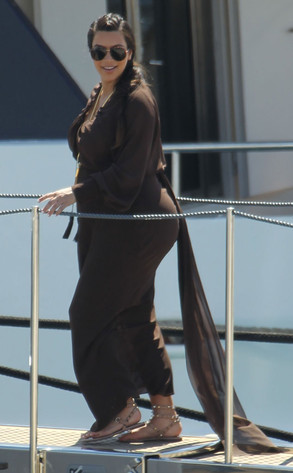 FLYNETUKFF
Kim Kardashian and her baby bump seem to be enjoying the family vacation in Greece.
The E! star flashed a smile for the camera earlier today as she was strutting her famous curves and growing belly in a flowing, brown dress and flats before riding off on a yacht with the rest of her fam.
Kim was put on babysitting duty, watching her nephew Mason during the boat ride while Kourtney Kardashian and Khloé Kardashian Odom had some fun in the waves.