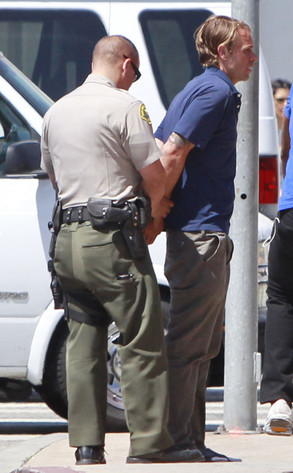 INFphoto.com
UPDATE April 25, 2013: A source tells E! News Nick Stahl was at a bus stop when he received a package from a homeless man. Police happened to be watching the bus stop and immediately detained Nick. Police searched his pockets, but apparently did not find anything illegal. After speaking to Stahl, police let him go without a ticket.
Nick Stahl appears to have been a victim of circumstance.
The Terminator 3: Rise of the Machines star was searched by authorities today during a routine sweep of Los Angeles' crime-ridden Skid Row area, with L.A. County Sheriff's Department spokesman Steve Whitmore confirming to E! News that Stahl was "detained because of the area he was in."
"He was patted down and let go," Whitmore said.