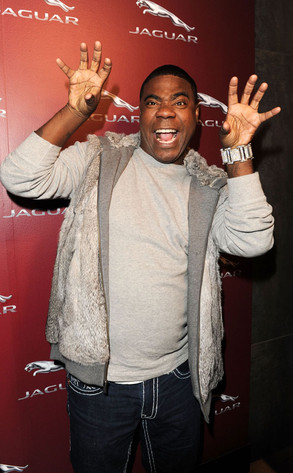 Neilson Barnard/Getty Images for Jaguar
Dare we hope for a rendition of "Werewolf Bar Mitzvah" for old times' sake?
30 Rock star Tracy Morgan will take on hosting duties for the 2013 Billboard Music Awards, to be broadcast live from Las Vegas' MGM Grand on May 19.
"I'm honored to be a part of one of music's biggest nights," the SNL alum said in a statement. "When you look at the artists who have come up through Billboard over the years, it's incredible. And how can you say no when Prince is going to be there!"