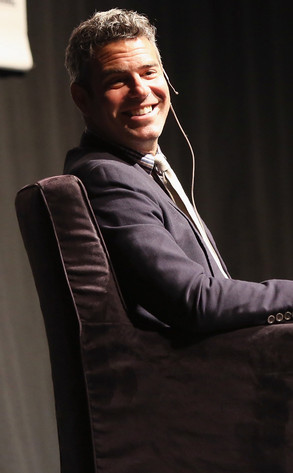 Earl Mcgehee/Getty Images
Bravo's Andy Cohen is pausing from breaking up catfights between the ladies of The Real Housewives for a very special reason. The Watch What Happens host has been selected to emcee this year's CFDA Awards, which will take place June 3 at Lincoln Center in New York City.
"I am terrified and thrilled to be hosting the show because the fashion community is both exciting and intimidating to me. At least I know that I can get a black DVF wrap dress and I know I'm going to look great in it," Andy joked to E! News.