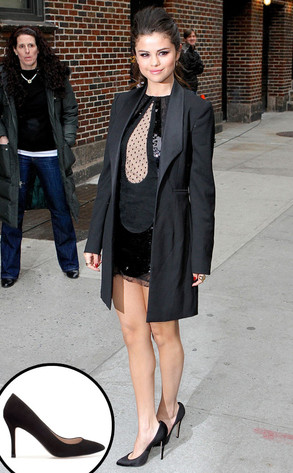 Splash News
Want to look great this season, but finding yourself strapped for cash? No need to despair!
With just a few simple styling tricks and add-on pieces, your favorite closet staples can be dressed up or dressed down to work for a number of different occasions.
Just follow George Kotsiopoulos' double-duty fashion guide.
These 20 items (including everything from a Kate Bosworth-inspired chambray shirt to a pair of Selena Gomez-approved black pumps) can be worn over and over again to easily pull double duty.