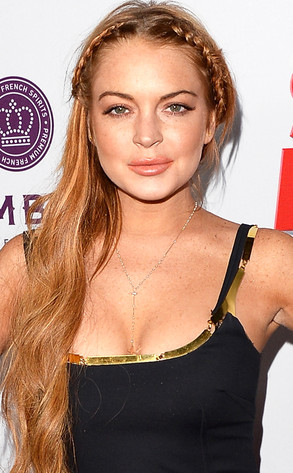 Jason Merritt/Getty Images
Lindsay Lohan may have made it to the Scary Movie 5 premiere red carpet last night (30 minutes late), but she skipped the afterparty at Hollywood hot spot Lure.
The reason?
E! News has learned that the 26-year-old actress stopped by a meeting at a nearby hotel before hitting the road with friends to drive to the Coachella music festival, which starts today outside of Palm Springs. Lohan and her group made it to Indio, Calif., where they are staying for the weekend, late last night.