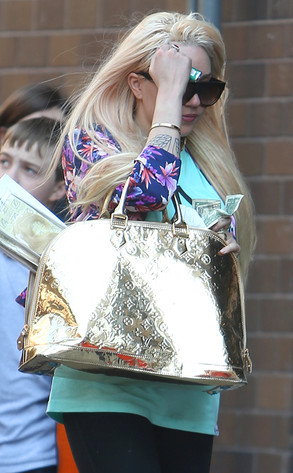 Turgeon-Steffman / Splash News
Amanda Bynes, Drake's No. 1 fan, puts a lot of effort into taking selfies of her cleavage and close-ups shots of her eyeballs, so could you all please respect her artistic vision and only publish those pictures from now until the end of time?
"They write a news article about every tweet I write and I hate the pictures they choose. They repeat what I tweet then add a bad photo," Amanda tweeted instead of turning to her friend President Barack Obama and having him just shut down the entire Internet for her.
She continued, "Only use photos from my twitter when writing an article about me."