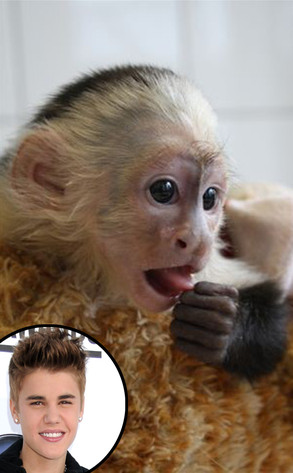 Courtesy of Stefan Heinrich; Sharkpixs/ZUMAPRESS.com
Justin Bieber's monkeygate continues.
Yes, the singer's pet capuchin is doing more than fine at the German animal shelter he's been sent to after being taken away from Bieber by customs officials, but animal rights organizations in Germany are not taking this situation lightly.
E! News learns that organizations Tierschutzbund e.V. and Animal Public "demand punishment for Justin Bieber because he no respect some animals protection laws," and want the singer to issue an apology and pay a fine of €50,000 euros ($64,685) to authorities.