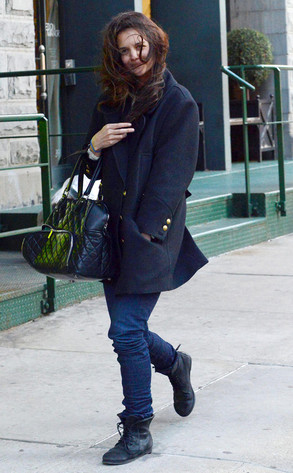 Ramey Photo
Katie Holmes is about to get swept away!
The 34-year-old actress was strolling the streets of NYC this week when she got caught in a gust of wind, causing Holmes' hair to do a wild dance over her face during the afternoon outing.
Suri's mom was dressed casually and warmly in boots, jeans and a bulky black jacket.
Holmes even managed to flash a little smile from behind her luscious brunette locks, which seemed to be trying their best to keep her from seeing where she was going.