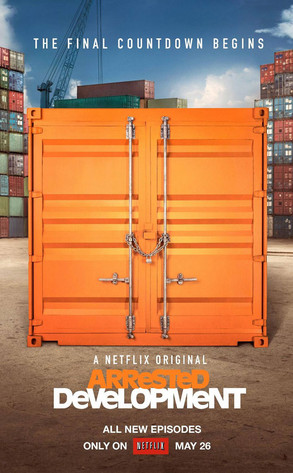 Twitter
"I've made a huge mistake," said no one at Netflix after deciding to produce new episodes of Arrested Development. That much is clear based on the response from fans who are desperate for more of the Bluth family. And now, after long last, we have an official premiere date that Netflix announced this morning, along with a piece of good news.
Arrested Development's new season will premiere on May 26, and we're so excited we could just blue all over the place. And not only that, we're getting more than 14 episodes!
We've made a huge mistake! There are actually 15 new episodes of @ArrestedDev on May 26," Netflix tweeted from their official account, along with a photo of an orange storage compartment with the caption: "the final countdown begins." Did you get goosebumps, too?