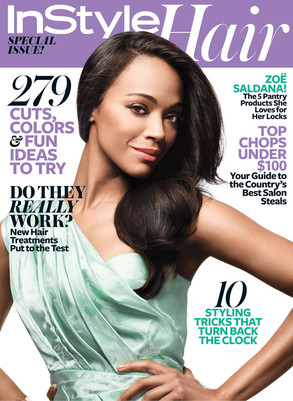 InStyle Hair/Liz Collins
Zoe Saldana is definitely having a good hair day on the cover of InStyle. Rocking a simple yet sultry side part and volumized loose strands, the Avatar star proves she was the perfect pick for the magazine's annual hair issue, which hits newsstands on April 5.
But Saldana's luscious locks won't be around forever if she has her way.
"At some point I want to chop mine off and learn to enhance my other virtues, instead of depending so much on my hair," the cover girl confessed to the magazine.