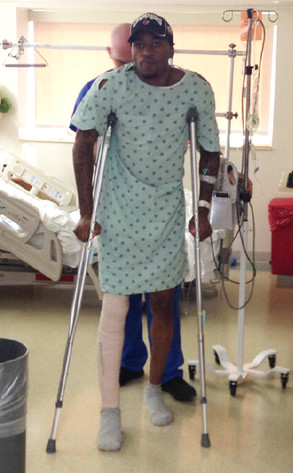 Twitter
Kevin Ware is one helluva trouper.
The NCAA basketball player, who suffered a truly horrifying leg injury last night during Louisville's Elite Eight game against Duke, is already making progress after his surgery by getting on crutches today.
And if things keep going at this pace, the 20-year-old may actually be able to play ball again sooner than one might think.