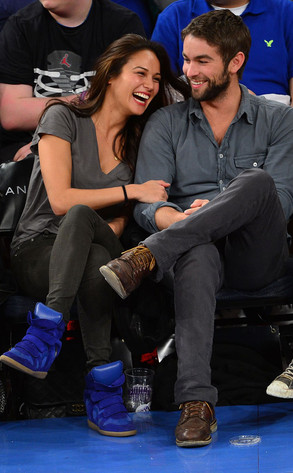 James Devaney/WireImage
Chace Crawford's new girl is generating loads of interest.
The Gossip Girl actor created quite a stir (and, no doubt, crushed more than a few optimistic spirits) when he was spotted getting cozy with a mystery brunette Friday at a Knicks vs. Bobcats game at Madison Square Garden in New York City.
Turns out, the lucky lady is Rachelle Goulding, a 26-year-old Canadian model who's racked up an impressive résumé working with top brands, is quite the animal lover and has literally suffered for fashion (more on that later).
Here are five things to know about Crawford's new squeeze to help you separate truth from gossip.