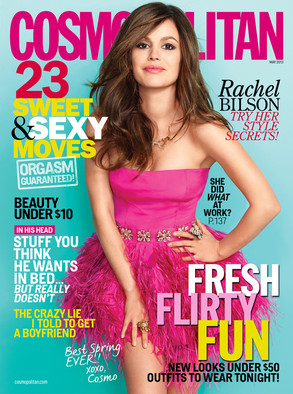 Cosmopolitan
Rachel Bilson is usually very private when it comes to her personal life.
But in a new interview in Cosmopolitan's May issue, the Hart of Dixie Star finally opens up on her relationship with boyfriend Hayden Christensen and her strong desire to start a family.
The 31-year-old actress reveals she and Hayden, also 31, aren't all that different than a lot of couples. "I love to cook," she says. "So we make dinner at home a lot and watch movies."