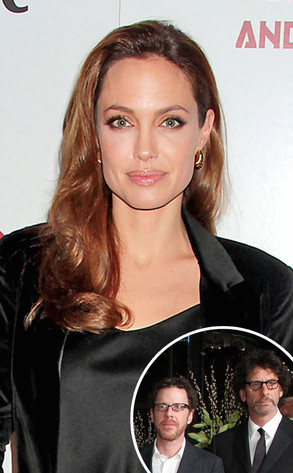 Dave Allocca/Startraksphoto; Sean Gallup/Getty Images
Should we start prepping for a movie subtitled In the Land of Blood Simple?!
In a killer Hollywood matchup that arguably nobody saw coming, Angelina Jolie will be teaming up with subversively offbeat auteurs Joel and Ethan Coen on her next directorial effort.
Per The Hollywood Reporter, the Oscar-winning brothers, whose No Country for Old Men snagged Best Picture honors in 2008, will rewrite the screenplay for Unbroken, Jolie's big-screen adaptation of the eponymous Laura Hillenbrand best-seller about a World War II pilot-turned-survivor.