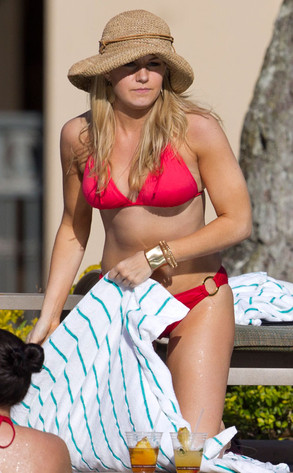 starsurf / Stewy / Splash News
Even on vacation, Miss America winner Mallory Hytes Hagan dominates the swimsuit competition.
While on her national tour, the Brooklyn-bred beauty took a breather from the media campaigns and relaxed poolside in Hawaii with some of her friends. Hagan took off her tiara and opted for a stylish straw hat to compliment her hot pink bikini.
Last month, Hagan answered some tough questions and tap-danced her heart out, grabbing the title of Miss America. Since then, she's been traveling the country to advocate the importance of education and raising money for the Children's Miracle Network.