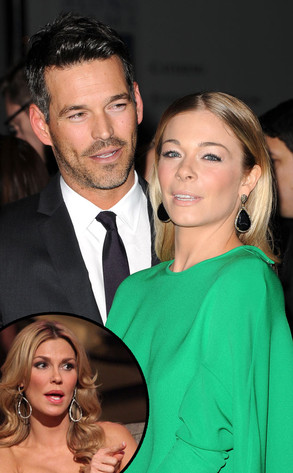 Jason Merritt/Getty Images; Evans Vestal Ward/Bravo
Brandi Glanville is fighting back.
The Real Housewives of Beverly Hills star is responding to the statement Eddie Cibrian made earlier today about her new book Drinking & Tweeting being intentionally harmful to him and LeAnn Rimes, as well as to his and Glanville's 8-year-old son Mason and 5-year-old son Jake.
"My book is not intended to hurt my ex husband or his wife," Glanville tells E! News exclusively. "This book is not an autobiography. It is my take on getting through break ups and divorce."