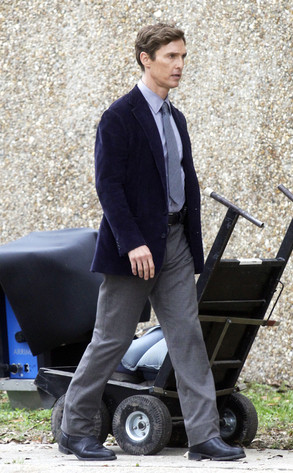 PacificCoastNews.com
Yay for no more scary, superskinny Matthew McConaughey!
The actor who once lost 38 pounds for his role in The Dallas Buyers Club has shown off a fuller figure lately, most recently on the set of his new HBO series, True Detectives, in Louisiana on Friday.
Although he's still a little slim in the face, McConaughey's body is looking much more beefy—and doesn't completely disappear from a side view.