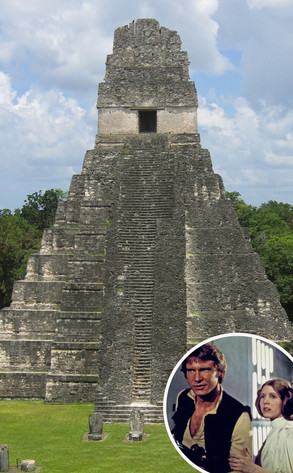 LucasFilm
What does Star Wars and the Mayan apocalypse that's expected to go down on Friday have in common?
Hint: It has nothing to do with Jar Jar Binks.
The connection, rather, has to do with the fact that when George Lucas was shooting the original 1977 flick, he had the ruins of the Maya temples in Tikal, Guatemala, double as moon Yavin 4. You know, where the rebel alliance launched its attack on the Death Star.