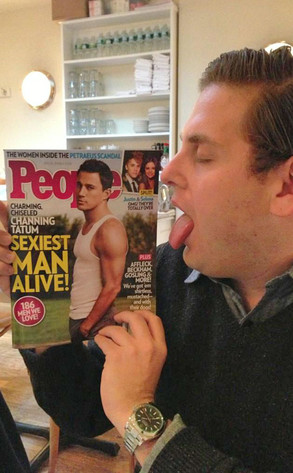 Twitter
Was it really that surprising that Channing Tatum was named People's Sexiest Man Alive? C'mon, once he did that side-worm in Magic Mike it was over.
However, it's still exciting to see our favorite stripper turned Hollywood heartthrob receive such an honor, and Tatum's 21 Jump Street costar Jonah Hill was quick to tweet that he agrees with the rest of the world: Channing is finger lickin' good (looking).
Or, well, in this case, magazine lickin' good.