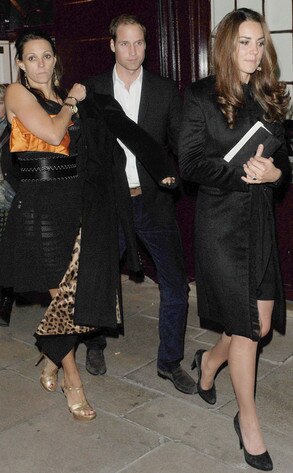 XPOSUREPHOTOS.COM
What Prince Harry is to Vegas tourism, Will and Kate are to London nightlife?
OK, not quite, but Kate Middleton and Prince William hit the town big last night, reuniting after a day of solo (and, in Wills' case, somber) events when they turned up at the private members club Loulou in the capital's tony Mayfair neighborhood.
Along for the nightcapping ride? Kate's sister, Pippa Middleton, and Princess Eugenie.