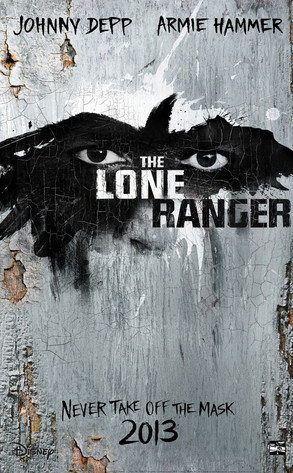 Disney Enterprises
Nun wurde das erste Filmposter des mit Spannung erwarteten Streifens The Lone Ranger mit Armie Hammer und Johnny Depp in den Hauptrollen veröffentlicht.
Es verrät uns zwar nicht viel, aber das ist ok. Wir sind mit allem zufrieden und freuen uns besonders über die brandaktuellen Fotos (siehe unten), die Disney gleich mitgeliefert hat und auf denen sowohl unser Titelheld, als auch Tonto in Action zu sehen sind!
Johnny Depp vom Stamm der Komantschen adoptiert
Doch damit nicht genug, am Dienstagabend wird auch noch der erste Trailer während Hammers Auftritts in der Tonight Show gezeigt.
The Lone Ranger unter der Regie von Gore Verbinski läuft am 08.08.2013 in den deutschen Kinos an.