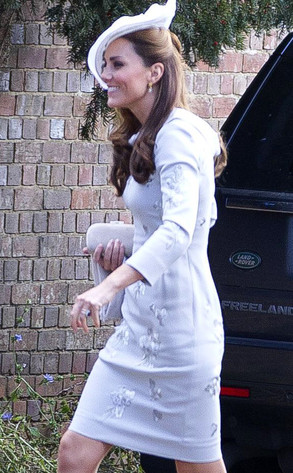 Ikon Pictures Ltd. / Rex USA
No sign of a scandal here.
Kate Middleton was all smiles as she stepped out for the first time since she came back from her visit to Asia.
Prince William's wife attended a close family friend's wedding on Saturday in Oxfordshire, England, and she experienced a sight that was very familiar.