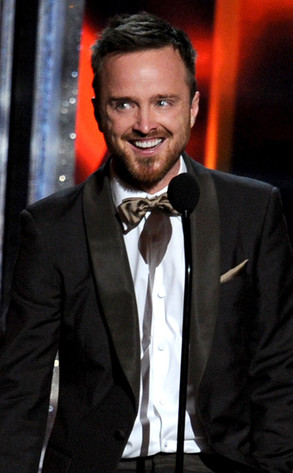 Kevin Winter/Getty Images
Husbands of the world, Aaron Paul has just the romantic gift your wife has been missing: He will happily call her up on the phone and call her a "bitch" for you. You. Are. Welcome!
The hilarious (and unfiltered...and did we mention dead sexy?) Breaking Bad fan favorite had some fun backstage after winning his second Emmy, revealing that every day he gets approached by fans asking him to do some form of his character Jesse's catchphrase, "Yeah, bitch."
"Husbands come up to me and say, 'Will you please please call my wife and call her a bitch? Please, she would die. She would die.' [And I say,] 'Yeah, sure, please.'"