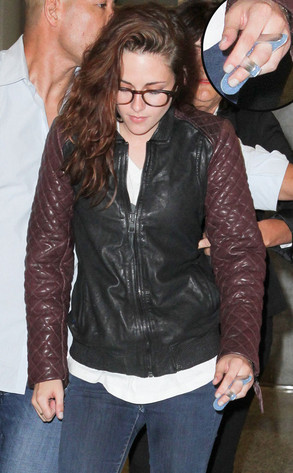 O'Neill/White/INFphoto.com
Who knew a trip to Toronto could generate so much attention for Kristen Stewart?
No, we're not talking about the fact that the actress is set to make her first public appearance since she was caught cheating on Robert Pattinson when she attends the premiere of On the Road at the 2012 Toronto International Film Festival tonight.
Nor are we referring to the T-shirt Stewart had on when she was spotted at LAX on Wednesday as she headed to Toronto. You know, the one that R.Pattz also had on about a year ago.