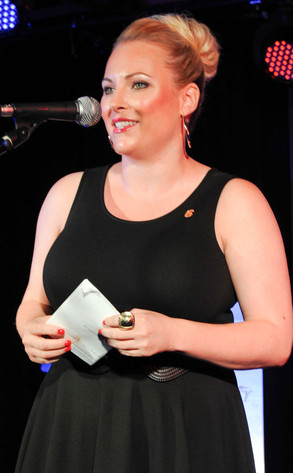 Courtesy: Daniel Swartz/Revamped Media.
Presidential hopeful Mitt Romney isn't the only GOP politico with good-looking spawn (we're talking about you, Josh Romney).
Senator John McCain's daughter Meghan McCain's smokin' looks have earned her the title of our Hot Republican of the Day!
The buxom blonde has been looking great while strutting her stuff down in Tampa for the Republican National Convention. Last night, Meghan showed off her curves in a belted black dress while hosting the Got Your 6 event to benefit military veterans.