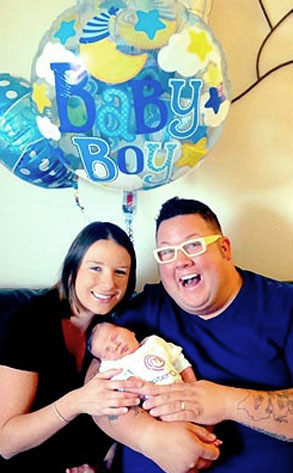 Courtesy Graham Elliot
MasterChef judge Graham Elliot and his wife, Allie, now have one more bun out of the oven.
The couple, who already have two sons, welcomed another baby boy on Saturday with the arrival of Jedediah Lindsay Bowles.
"Look what the stork dropped off yesterday: JEDEDIAH!" Elliot happily tweeted on Sunday along with an adorable close-up shot of his new bundle of joy. "Mom/baby doing great, [Jedediah's big brothers] Mylo and Conrad are so excited!"