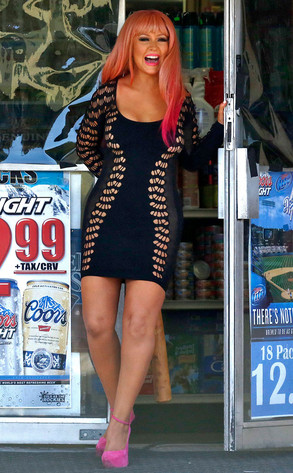 Splash News
Lest anyone forget, before Christina Aguilera mentored The Voice, she was the voice.
She's reminding her fans of just that this week as she was caught on the set of her new music video—photos of which emerged, as it happens, after her forthcoming single, "Your Body," leaked online.
And since a new sound is no good without a new look to match it, Xtina didn't disappoint and stepped out on set rocking some rainbow-colored locks.