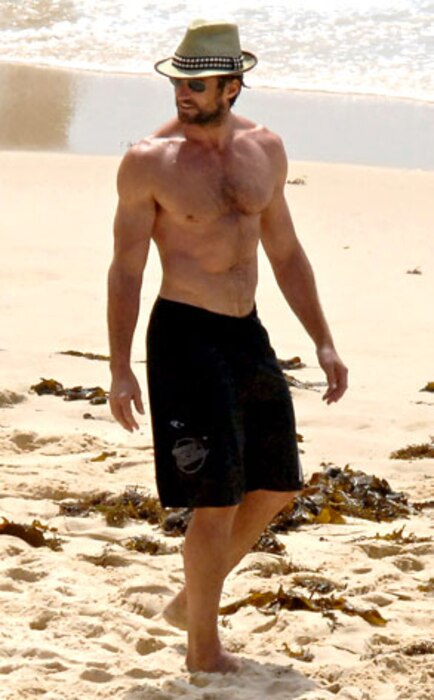 INCO/Fame Pictures
Want to undress Hugh Jackman?
Here's your chance to get some of his clothes, anyway.
A leather jacket the Aussie hunk wore as Wolverine in the X-Men franchise is being auctioned off starting July 31by California-based Profiles in History. The item could go for as much as $20,000, according to a rep for the auction house.
The outerwear is just one of dozens of items you can bid on...