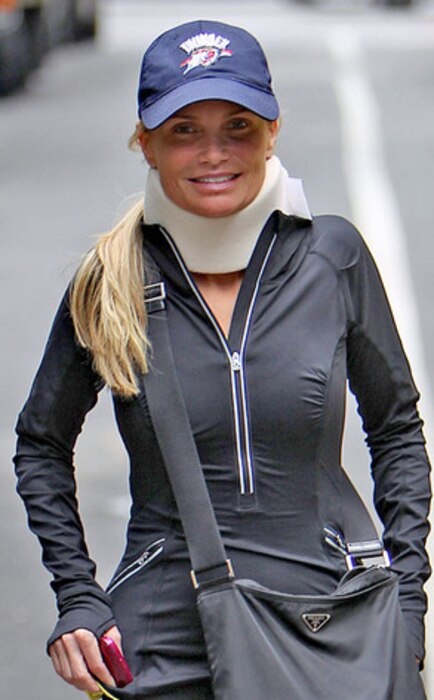 Turgeon/Massie/Splash News
Kristin Chenoweth isn't back to 100 percent yet, but that doesn't mean she's not smiling!
On Tuesday in NYC, wearing a neck brace and a megawatt grin, the actress stepped out for the first time since her Good Wife accident last month.
Unfortunately, due to the injuries sustained on set, Chenoweth announced yesterday that she was unable to return to her role on the show. ""[I'm] getting better slowly, and thank you everyone for your concern," she added.