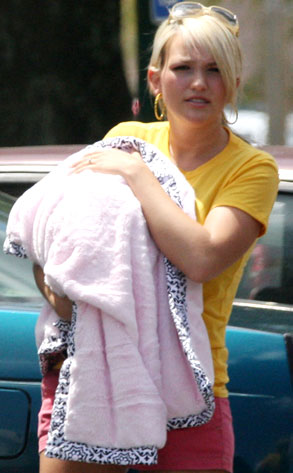 Fame Pictures
• Just so you know this story is out there: The National Enquirer is reporting that Jamie Lynn Spears is pregnant again. True or not, this means another OK! cover for J.L.
• Travis Barker is talking to Us Weekly about the plane crash. He says, "My biggest fear ever is to be involved in a plane crash, so when that happened...well, I'm just thankful to be alive." Also, he had to give up 25 years of vegetarianism because doctors said the protein from meat would help him heal faster.
• Mischa Barton on Victoria Beckham: "Posh doesn't strike me as particularly stylish. I don't think she's a good example of British style at all." Does Mischa somehow think of herself as the epitome of good British style? Our evidence suggests otherwise.
• Just what we all needed—another celebrity PSA ordering us to vote! Sure, this new one has Gossip Girl people, but only giving Ed Westwick one word equals a massive fail.