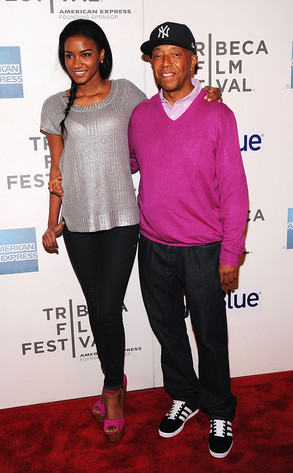 Astrid Stawiarz/Getty Images
Age ain't nothin' but a number—just ask Russell Simmons!
The 54-year-old hip-hop mogul and 26-year-old Leila Lopes (better known as Miss Universe 2011) were all smiles Tuesday on the red carpet of the Trishna screening in New York.
Uncle Rush tweeted a picture of the Angolan beauty. "Who is this in the back of the Bac," he wrote. "Follow her @MissUniverse." Lopes retweeted the business magnate, adding a ":)" of her own.
Of course, this beauty queen isn't the first younger lady Russell has romanced.