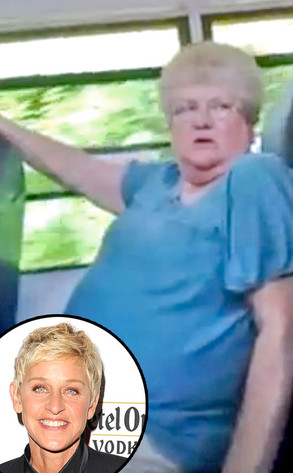 youtube.com ; Jason Merritt/Getty Images
Karen Klein just got one whopper of a supporter in her camp.
The New York school-bus monitor, who sparked a massive outpouring of sympathy and affection after a video surfaced that showed her being viciously bullied on a school bus, can now count Ellen DeGeneres as one of her champions.
The talk-show host, who's been a strong and vocal opponent of bullying, tweeted words of support for the 68-year-old school-district veteran.